– and welcome to your Wellness bubble. I'm Melodie, founder of Inside Out Agency.
I used to be a wholesale manager and dreamt of sparing a few minutes to take care of myself during travelling and markets!
After experiencing chronic exhaustion, I decided to change my life and studied Naturopathy, Yoga and natural medicine.
I then decided to combine my worlds and founded InsideOut, a Marketing, Event and Business Development agency specialized in accompanying Wellness, Beauty and Fashion brands.

You'll find in this S24 selection from our clients with best sellers to help you boost your energy and focus! 
« There's no need to feel pain to feel good! ».
Hope you enjoy!
Xxxxx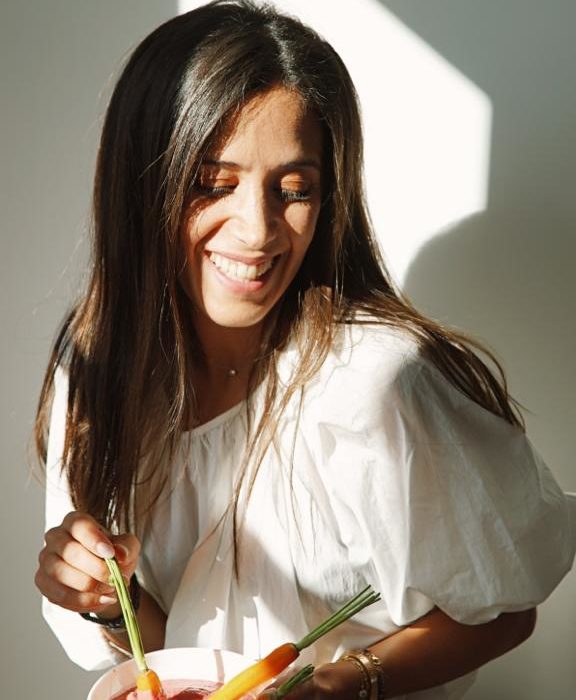 to help you boost your energy and focus
A selection of the Agency's brands: committed, innovative brands with natural ingredients. 
For wholesale/any inquiries : melodie@m-insideout.com
Somush : French brand specialized in organic and fare trade coffee. Our goal is to make you discover the benefit of adaptogens plants in your coffee.
Energy boost : toning and energizing properties.
Brain boost :  stimulates the nervous system, concentration and memory.
Sunday Natural : German based brand who aims to develop products that we would be happy to buy ourselves, as natural as possible, of absolute purity and incomparable quality, and completely free of additives.
Good mood cbd spray : all natural, with the best ingredients to be in your best mood
Mindbow : after 12 years working in luxury marketing, Louise founded Mindbow after experiencing a burn out. Her goal : demystify mental health through meditation and hypnosis.
7 min meditation: to help you find focus and boost the energy
Byca: French house specialized in care products as efficient as they are beautifully designed. Respectful of the environment, BYCA products re-enchant the experience and imagine a new art of living through senses.
No-rinse cleansing gel: natural energizing plants to give you a boost through your senses ! 
For wholesale or other inquiries : melodie@m-insideout.com
Vous êtes une entreprise et vous souhaitez qu'on collabore ? Vous avez des questions sur les consultations ou les ateliers ?